Mother Goose Christian School - Celebrating 31 Years of Excellence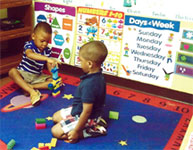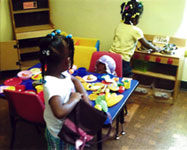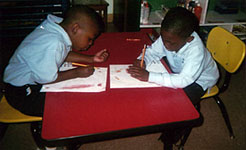 Welcome to Mother Goose Christian School web site! We carefully plan each day to nurture and support your child's growth and development. We provide affordable, high-quality, child care and comprehensive support services for children and their families with respect for individual differences. We serve children from age 6 weeks to 7 years. We provide Summer Camp activities for children 2 years to 10 years.
At Mother Goose, we follow a consistent yet flexible daily routine that gives infants, toddlers, and young children plenty of opportunities for active play, stimulating explorations, personal decision making, and preparation for lifelong learning!
Call Mother Goose, A place where children come to receive a strong academic foundation. We provide a validated, research-based program that allows for each child to develop at his or her own pace. That's the uniqueness of our program. Children are allowed to work on their individual levels. The contents of our program are aligned with local, state, and national standards.
2013 Summer and Fall Sessions
Mother Goose is now accepting applications for its Funtastic Summer Camp and Fall sessions. Summer Session (June 3 - June 28), 2nd Summer Session (July 1 - August 1). Register today! Slots are definitely limited.
Extracurricular Activities for the Fall Session Include:
ComputerTots
Spanish
Ballet
Karate
Scouting
and lots of hands-on